Lip fillers – Everything you have wanted to know!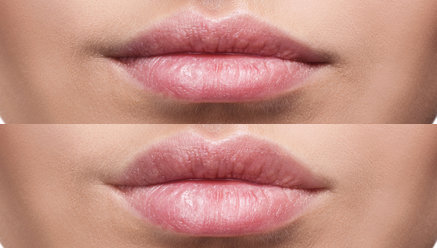 LIP FILLERS – Are you thinking about getting lip fillers? Here is everything you have wanted to know!
Beauty is in the eye of the beholder and everyone has a different attitude to beauty and aesthetics. Over the last decade, lip fillers have become increasingly common. As collagen in the skin and lips breakdown, the lips can become thinner and lose their shape over time. Lip fillers can help to overcome this challenges by increasing hydration and definition to the
This guide will help you to answer some of the questions that you may have.
What is in lip fillers?
There are different fillers on the market and the most common one which is used is called hyaluronic acid. This is a substance naturally present in the skin and injected into the skin. These are temporary fillers that break down over time. There are other types of fillers which include collagen and fat but they are not used as much as HA fillers and safer and last longer. Once they are injected, they support the shape and volume of the lips and help to hydrate the area. The HA filler will break down naturally and over 4 months. As the filler is made of a substance which is very similar to that already found in the body, an allergic reaction to it is unlikely.
How do I know how my lips will look afterwards?
Most people have different opinions on what characteristics make lip beautiful but in general, some rules need to be followed.
The lower lip is usually larger than the top lip and the lips on either side should be symmetrical.
The kind of shape you would like depends on the texture and shape of your lips now and your aesthetic doctor will let you know what can realistically be achieved.
It is advised to start with having smaller volumes placed and gradually increase this
You may opt for a more defined shape or more volume or both
How much lip filler do I need?
This depends on the effect that you wish to achieve at the end. It is advised to start with the application of a small amount of filler and increase the amount gradually. It is important to work within reasonable aesthetic proportions so the final result is kept as natural looking as possible.
How long do lip fillers last?
On average, hyaluronic lip fillers last about 4-6 months but in some people who are very slim or exercise a lot, they can break down quicker.
Does the procedure hurt?
We use a local anaesthetic in the area so it is numbed prior to being injected. This means that the procedure is very well tolerated.
Can I go back to work after having lip fillers?
It is normal to have some swelling and bruising to the area for 2-3 days after having lip fillers. We would advise not to have the procedure before a special occasion but often clients return back to their normal activities.