Air polish in Watford – Dental Hygiene+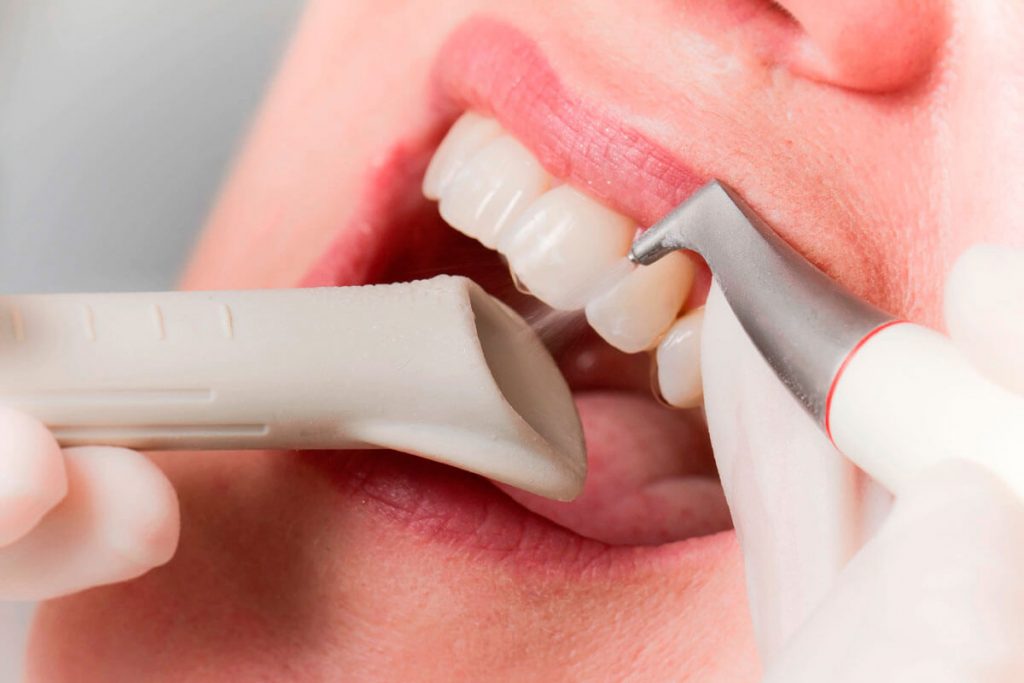 Staining that is caused by tea, coffee, red wine and tobacco can adhere to the outer tooth surface and can be difficult to remove with regular tooth brushing. Over time this can cause a yellow discolouration and affect the smile.
We offer air polishing as part of our dental hygiene+ treatment where a jet of fine powder, compressed air and water is used to remove the staining directly. The procedure is painless* and leaves a fresh feel to the mouth. Air polishing is more effective in getting into crowded spaces and hard to reach areas than the traditional the teeth polishing. As it is so gentle, it can be suitable for patients that require dental cleaning as a cosmetic treatment before a special occasion.
* Please note that if you have any active decay / cavities in the mouth then these will need to be address prior to any air polishing treatment.